Regional Managers Present Projects for Vnesheconombank's Portfolio: 112 Applications Received
Vnesheconombank held the second meeting of its regional managers on 18 and 19 December. The event brought together managers from 52 Russian regions of the Russian Federation after a multi-stage selection process, along with representatives of the business community and authorities.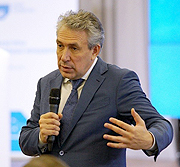 Speaking about the performance of the first batch of selected managers, Vnesheconombank's Chairman Sergey Gorkov said, "The new operating model has already produced results. Within one and a half months, the Bank received from regional managers as many as 112 applications, including 20 under preliminary examination and three projects in the active development stage already. It is important to understand that Vnesheconombank is looking for high-quality projects that would be consistent with the Bank's new strategy. The VEB 3.0 Strategy is to build the country's innovative economy, providing a national platform for the development of public industries. It is a new approach and new kinds of tools."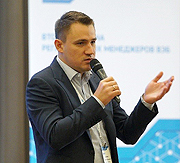 "Vnesheconombank has adopted a fresh approach to searching for investment projects and choosing them for the Bank's lending portfolio, building up a network of its representatives on a nationwide scale. We appointed 84 regional managers in 52 Russian regions. They will select projects with a value of 1 billion roubles or more and with a completion period of five years, which correspond to Vnesheconombank's new strategic priorities, and projects for the project financing factory. Vnesheconombank's new model for regional operations is aimed at creating a wide project funnel and looking for projects in the regions. For this purpose, we have regional managers, an online platform and our partners," Vnesheconombank's Deputy Chairman and Member of the Board Alexey Ivanchenko, who supervises the project, said.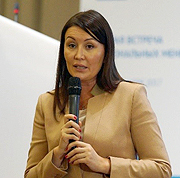 In recognition of Vnesheconombank's regional operations, General Director of the Agency for Strategic Initiatives Svetlana Chupsheva said, "We expect to see interesting projects from regional managers as early as next year. The agenda of the next meeting of our Supervisory Board will include remodelling our operations in the regions and changing them to a mechanism similar to Vnesheconombank's model. It is very important that government officials should understand how to work as a team. And above all, government officials view businesspeople as partners. This project-based approach is beginning to take shape. We see this in practice."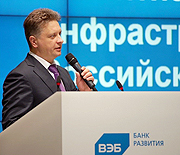 In his speech, Russian Transport Minister Maxim Sokolov noted, "Vnesheconombank has great significance to transport development, particularly at regional level." Maxim Sokolov told the audience about strategic planning documents, described transport infrastructure development, and spoke of the goals of the new transport strategy until 2035. "In early 2018, together with the Ministry of Economic Development and the Ministry of Finance, we will prioritise the projects on the principle that a greater effect should be achieved with less government spending," he said.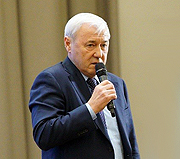 Speaking about the problems in the implementation of investment projects, Chairman of the Financial Markets Committee of the State Duma Anatoly Aksakov said, "Businesses usually criticise credit institutions, referring to their projects that banks cannot finance. … Syndication and securitisation will enable us to have more resources to finance projects."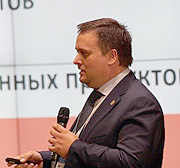 Novgorod Region Governor Andrey Nikitin drew attention to the basic principles of regional investment policies. In his opinion, there are only four of them: resources, competencies, logistics and geographies, along with government support.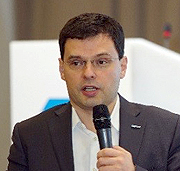 Speaking about risks associated with new business projects, Director of the Internet Initiatives Development Fund Kirill Varlamov said, "In the case of a start-up, you should always be prepared for a failure and mentally admit it. The paradigm of project management does not work very well here."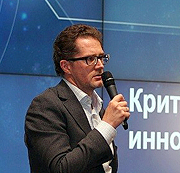 Kirill Androsov, Managing Director of Altera Capital, spoke about the most difficult stage of a start-up business, from seed capital to Series A financing. Most start-ups fail to reach the end of this period. "The conversation with a project initiator begins with the product. They must answer a simple question: 'What is the product that you are selling?' If within five minutes I can't understand what they are talking about or what they are selling, it's like a red signal for me. If I can't understand it, it is unlikely that it will be understood by a wide range of B2B or B2C customers. The second question is about the market. The market should be large, growing and global," Kirill Androsov said.
During the event, Vnesheconombank signed agreements with the second and third batches of selected regional managers and gave them certificates. From that moment, regional managers became official representatives of Vnesheconombank.
Press Office
E-mail: press@veb.ru
Back
Million-Rouble Idea on Air: First Episode Won by Motorika Innovative Prosthetics
Vnesheconombank's start-up game show Million-Rouble Idea has premiered on NTV. The winning team of the first episode was Motorika, designers of robotic prosthetics for children.
The start-ups featuring in the first episode of Million-Rouble Idea were judged by Sergey Gorkov, Chairman of Vnesheconombank; Alexander Chernov, Senior Vice President of the Skolkovo Foundation; Alexander Galitsky, Managing Partner of Almaz Capital; Alexey Repik, Chairman of Business Russia and the founder of R-Pharm; and Sergey Zhukov, a pop musician and the owner of the family-run confectionery business Cupcake Story.
The contestants are also evaluated by the audience: any participating start-up can be financially supported by SMS or by payment through Boomstarter. More than 1,100 viewers of the first episode took this opportunity, paying over 1.6 million roubles. In addition, Million-Rouble Idea became popular on the Web: social network users enthusiastically shared the game video and posted their opinions.
"The Million-Rouble Idea game show has two goals. First, we wanted to focus public attention on high-tech start-ups, young inventors and young talent as a whole. Besides, we wanted to support domestic businesspeople, who know how to commercialise their high-tech ideas, and help them to earn money from their intelligence in Russia. Russia is rich in talent, and we received a total of more than 500 applications. These inventions are designed to make our life easier or help people in trouble to lead a normal life. The show features a lot of socially significant start-ups. This makes us believe again in such values as humanity and compassion. Even if a project does not win, millions of viewers will see it anyway," Sergey Gorkov, Chairman of Vnesheconombank, said.
"Personally, I give preference to teamwork. If you invest in a project, you should be prepared to be a long-time team member and understand that you will be part of a close-knit, good, skilled and trainable team. Second, it is the market that they can enter. Then, a start-up is assessed for its innovation," Alexander Galitsky, Managing Partner of Almaz Capital, said.
Motorika, led by robotics engineer Ilya Chekh, designs several types of prostheses. Superhero-style functional prosthetics help children with disabilities to participate in all activities at school and in life. Sophisticated bionic prosthetics are intended to assist adults at work.
In addition to Motorika, the first episode featured four innovation business projects: Altair VR, a VR planetarium; Elementaree, an innovative food delivery service; Iron Pillow, a spine protection system for vehicles; QRepublik, a medical information application designed for use in case of an emergency.
For two weeks, the judges will evaluate start-up innovation and commercialisation. In addition to Motorika, six projects will go through to the final of the show. Three finalists will become the prize winners eligible for 25, 20 and 15 million roubles for business development.
The next episode of Million-Rouble Idea is due to air on NTV at 00:25, 13 December. The game show will feature the designers of a remotely piloted drone, a mobile app for counterfeit protection, an exercise machine for manual dexterity restoration, Russia's first mass-produced LED modules for motor vehicles and an online money box for children and adults.
Under the agreement between Vnesheconombank and the Roscongress Foundation, the 2017 Russian Investment Forum in Sochi will enable the winning start-ups to pitch to Russian and foreign investors at the Foundation's key economic forums and the field sessions of the St. Petersburg International Economic Forum in Russia and abroad.
The media sponsors of the project are Rambler News Service and Russia's leading high-technology and innovation media outlet Hightech.
State Corporation "Bank for Development and Foreign Economic Affairs (Vnesheconombank)" is a national development bank and one of Russia's largest financial institutions. Established in 1924, the Bank has operated under the special Federal Law "On Bank for Development" since 2007. In accordance with the Development Strategy until 2021, Vnesheconombank will focus its activities on financing for high-technology industrial projects, infrastructure development, support for non-resource exports, support for innovations and projects of the National Technology Initiative.
NTV is Russia's largest private television channel with a nationwide broadcasting network. Founded in 1993, the television network operates six NTV-branded channels: NTV, a major nationwide television channel; three subscription-based thematic channels (NTV Serial, NTV Stil and NTV Pravo); international programming (NTV-Mir and NTV-America). NTV broadcasts in all Russian regions, has an audience share of 98.6% and traditionally ranks among Russia's top three television networks.
The Roscongress Foundation is the largest organiser of conventions and exhibitions.
The Roscongress Foundation was founded in 2007 with the aim of facilitating the development of Russia's economic potential and strengthening the country's image by organising conventions, exhibitions and public events. The Foundation develops substantive content for such events, providing companies and organisations with advice, information and expert guidance, and offering comprehensive evaluation, analysis, and coverage of the Russian and global economic agendas. It offers administrative services and promotional support for business projects and helps to attract investment, including in the form of public-private partnerships.
Today, its annual programme includes events held from Montevideo to Vladivostok, offering an opportunity to bring together global business leaders, experts, the media and government officials in one place, creating favourable conditions for dialogue and the promotion of new ideas and projects, and assisting in the creation of social enterprise and charity projects.
Press Office
E-mail: press@veb.ru
Back